Capital Roofing And Restoration
Home renovation is a time-consuming task, and hiring the best Canadian painters for your home renovation or painting project can be a challenging task. In this blog post, we will discuss a number of tips to help guide you throughout this process. Whether you have a specific color scheme for your painting project, or whether you are not sure how to renovate your home, a quality painting company should be able to provide you with professional advice and clarify the painting process to help you feel in control of your home renovation process.
1.      Shortlist Candidates
It would be an excellent idea to have a number of painting companies in mind when looking for the best home painters in Victoria, BC. You can shortlist various painting companies in Victoria, BC, through a simple search on the internet. If you are starting from scratch, this should get you going. You can also ask for recommendations from family members, close friends, and neighbors. Of course, a combination of both of these methods would also work for you.
Once you are done with this process, you can visit their official websites to check their portfolio and get a feel for their artistry and the types of painting projects they have completed in the past. There is a possibility that they will have social media accounts as well, which may be worth viewing.
Most of the reputable and well-known house painting companies in Victoria, BC, will have an official website. Make sure to check for quality in terms of functional links, website layout, and quality writing. If the website consists of grammatical errors, it's probably not well-maintained, indicating a lack of professionalism.
2.      Ask for a Quick Quote or an Estimate
The next step would be to request a quick quote or an initial estimate. Most of the painting companies will be happy to visit your house to go over the painting job and provide professional advice. This service is known as a consultation or a home visit (sometimes another term is used, like site visit).
When you are done with the site visit process, the painting contractors in Victoria, BC will follow up with an estimate or quote, specifying the work scope and a breakdown of the total expenditure. You can gather estimates from a number of painting companies in your neighborhood, compare the prices and the level of professionalism based on their past experience, online presence, and any references you may have received for them.
The painting company must able to answer any queries you have with thoughtful answers based on experience. A painting company with years of experience in the industry will likely have come across your queries before, know what you are talking about, and provide you with a satisfying response that demonstrates their expert level of knowledge regarding different types of coatings for various climates and substrates. Similarly, the best painters in Victoria, BC should be well-informed of how one coating will match with the coating below, what will be the effect of light on the hue of the paint, and the proper sheen to catch the effect you are looking for.
Some important thing to look for would be how the painter or an estimator refer to the different substrates you will talk over during your home visit. A knowledgeable estimator in the painting industry must use the proper terminology. For instance, do they use the word "boards" in general, or do they use more defined language, such as "baseboards," "barge boards," "Tudor boards," and so on.
In the written estimate, these terms should be reflected. The estimator of the painting company you meet with during your visit to the company will probably not be the same person who actually paints your home. So confirming the estimate reflects the details of your project is important. Also, this will help avoid problems down the line.
3.      Don't Go With the Low Costs
I would like to make a point that it is not necessary that choosing the lowest cost painting company isn't always the best option. The same goes for expensive painting companies. The cost should be assessed against the potential benefits of the quality the painting company provides you.
Always remember that quality customer service should be factored in without a doubt. You should be able to assess a number of things like a sense of how the painting company deals with clients from the reviews on their website, their behavior when they are at your home, and the verbiage on their site and correspondences with you. These all suggest how much the painting company in Victoria, BC, values excellence, speedy, and effective customer service. In case they put in the effort to guarantee their customers have a pleasant experience, then imagine how well they will treat you in situations of dispute – they will probably bend over backward to make sure you are a happy customer.
4.      Background Check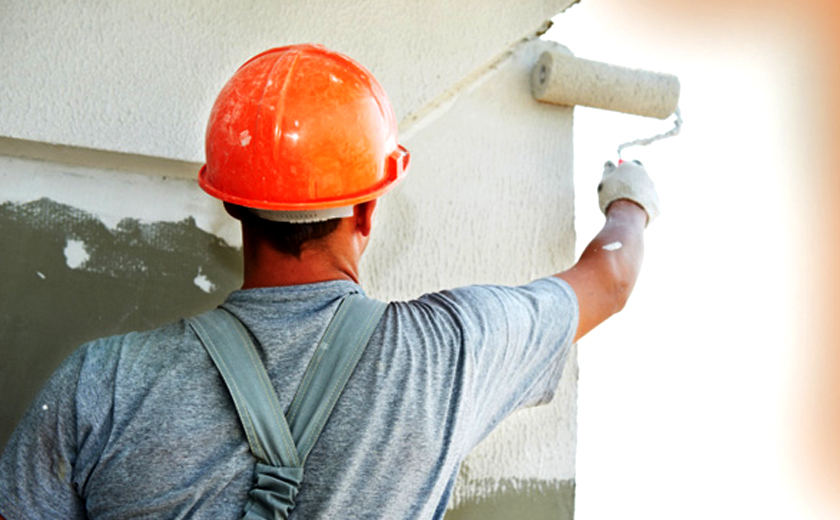 It might be a good practice to make sure their work is of the highest quality. Usually, it is the job of a foreman to make sure that the quality of the painters is satisfactory; if there is no foreman at your home, this may be a red flag.
There are many deficiencies that may occur because of using the wrong product for the substrate, using the paint with an improper technique, or failing to correctly prep the substrate. Here are a number of sample deficiencies that might occur:
Flashing
Flashing is a variance in gloss formed by uneven absorption of the coating by the surface. The colour appears to change if it is viewed from various angles. This might be because of the following reasons:
Changes in the application method
Touch-ups
Applying a coating over a coating that has not had enough time to cure properly
Lack of primer applied to a surface of varied porosity
Alligatoring
This causes the paint to look like the dry skin of an alligator. This deficiency might be because of the following reasons:
The upper coat failing to bond to a glossy surface
Upper coat drying before the coat present below
A rigid coating over a more flexible coating
An excessively thick coat or a number of coats of paint
Loss of elasticity over time, which results in the film to fail to contract and expand in tandem with the substrate
Sagging
The paint seems to have droplets or tears of uneven thickness. The reason for this type of deficiency is generally because of the following:
Painting a very thick coating on the surface
Excessive thinning of paint material
Applying waterborne coatings when the environmental conditions are not right
A glossary surface that cannot hold the paint
Conclusion
The conclusion here is that your house renovation possibly deserves the best painters in Victoria, BC, to carry out your vision. Make sure you take all the required steps to make your home the best it can be. Similarly, this might mean assigning the job to experienced and vetting candidates. Keep in mind, this is a long-term investment, so do not go with the bare minimum.
https://victorianpainters.ca/wp-content/uploads/2020/12/Tips-to-Get-Best-Painters-for-your-Home-Renovation-in-Victoria-BC.jpg
565
849
Victorian Painters
https://victorianpainters.ca/wp-content/uploads/2020/06/logo-1.png
Victorian Painters
2020-11-20 17:43:03
2020-12-23 21:30:21
Tips to Get Best Painters for your Home Renovation in Victoria, BC